Spanish fans play an essential role in cultural dance, as well as provide relief from intense heat. Spanish fans are also used in all types of stage performances. Choreographers use hand fans to create emotion in all styles of performances including: ballet, tap, ballroom, opera, fusion, belly dance and flamenco.
Lands Far Away Imports has been sharing the beauty and elegance of Spanish fans here in the USA since 1999. Our selection is one of the largest in-stock and available in the states. Buy with confidence and save on duties and customs when purchasing from our on-line shop. You will add unique elegance to your next special event with one of our authentic Spanish fans.
A Brief History of Spanish Hand Fans
It is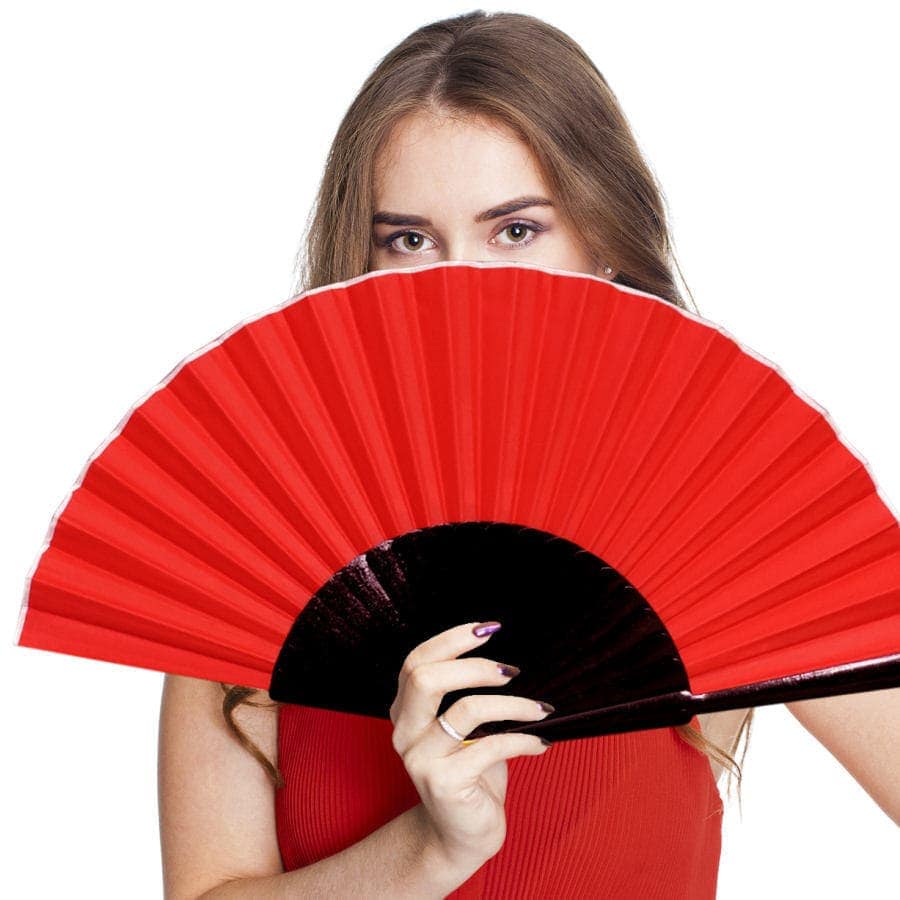 believed that folding fans were introduced to Spain by the people of North Africa in the 14th century. The travelers brought fans to give a sense of mystery and privacy to their women. Above all, the fans provided relief from the Summer heat in Spain. As an expensive item, the fans were initially used mostly by upper-class women. Over time, the use of folding fans spread, and dancers began using them in their performances. Spanish folding fans were also believed to have a " Secret Language" to convey messages. Young ladies would attend events with a female chaperone to watch over them. The girls found a way to interact with admirers using their hand fans. Using different fan gestures, they would avoid the attention of their chaperone!
Spain is presently one of the few European countries that still manufactures Spanish hand fans.