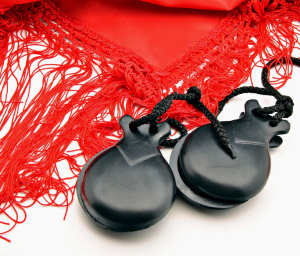 Most of our flamenco and Spanish fans have wholesale or volume discounted pricing available. We also provide a large selection of wholesale castanets and hair combs (peinetas) for dance schools and recitals. If you are looking for wholesale pricing on premium quality flamenco dance products, we are here to help. Our large selection of in stock Spanish products ship from our warehouse located in Florida (USA)
If you are a shop, museum, dance school or any other organization that would like to find out about wholesale ordering, please fill out the short form below, and we will be glad to contact you with more information. You may also contact us by phone at 727-400-6804.

WHOLESALE TERMS & CONDITIONS
WHOLESALE PRICING:
Please email us for wholesale pricing. Prices are subject to change without notice. We will cover the shipping costs for any domestic orders over $500. We cover the cost of postal insurance for any shipments through USPS.
HOW TO ORDER:
You can e-mail us your order including a list of reference numbers with product names and quantities. Upon receiving your order, we will send you an invoice for the total charges including shipping.
STOCK:
If there is anything that has a lower number in stock than what you ordered, we will contact you for appropriate substitutions.
CHANGES TO WHOLESALE ORDERS:
We must be notified of any changes or cancellation to orders within 24 hours.
METHOD OF PAYMENT:
Preferred method of payment is via credit card.
DELIVERY & SHIPPING:
Please allow up to 2-4 days for your wholesale order to ship. We reserve the right to use our discretion as to the carrier to be used on any shipment.
NATURE OF HANDMADE PRODUCTS:
Most of our products are handmade, therefore each product may vary slightly according to each artisan.
DAMAGES/DEFECTS:
Please inspect all shipments immediately upon receipt, and contact us within 2 days of receiving damaged products. We will gladly replace damaged or defective items.
RETURNS / EXCHANGES:
Wholesale merchandise may not be returned or exchanged. We only accept returns in the case of defective merchandise as noted above.