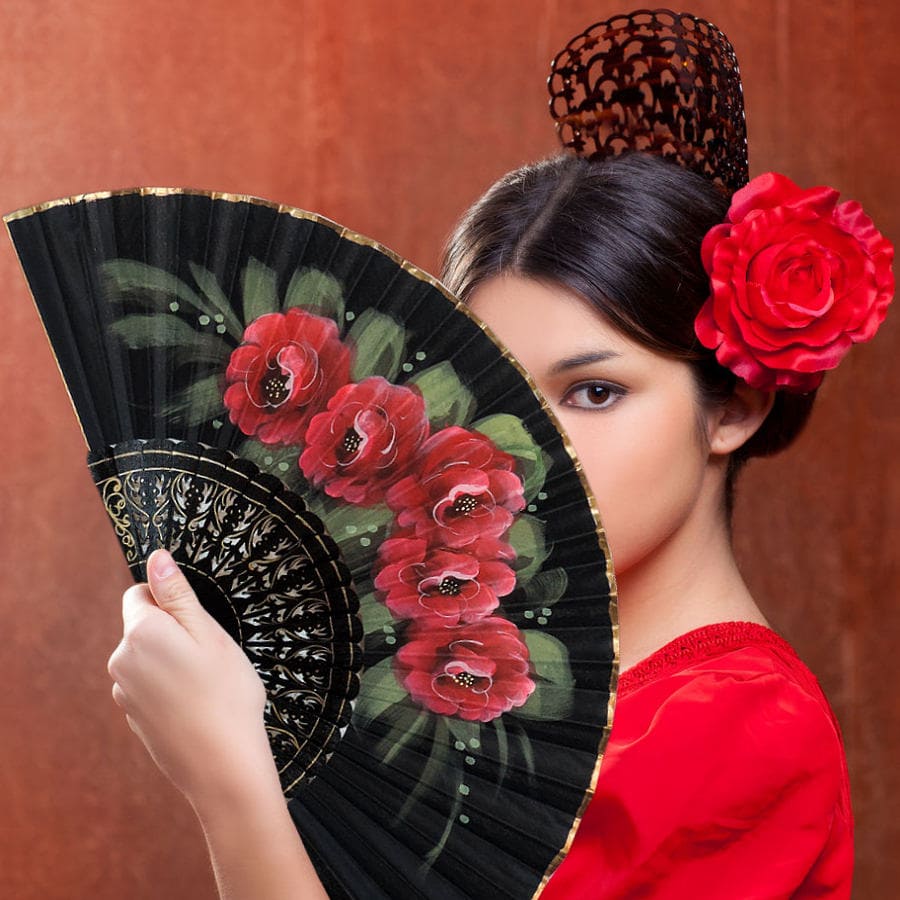 Enjoy our large selection of hand crafted Spanish fans. Designed to stand out, these hand painted Spanish fans showcase beautiful eye catching designs. Our select artisans carefully craft each fan from fabric, lace and wood for a unique accessory to treasure for years to come.
Fan pictured is our stunning collector fan made exclusively for Boutique Flamenco. It is also featured as a large pericon.
Featuring timeless or contemporary designs, with so many styles to choose from, we know you'll find the perfect fan. Bring elegance to your evening attire, special event or occasion with one of these authentic Spanish fans. Authentic Spanish hand painted fans are ideal for home decor, accessorizing or gift giving. Additionally, they are an excellent conversation starter. Fans conveniently ship from our warehouse in Florida (USA)
Fun fact: In the 19th century, women developed a "secret language" using fans for silent communication. During this time, the ladies discovered a way to communicate with their suitors without drawing their chaperones attention. So not only were the fans a beautiful fashion statement but a form of secretly sharing their emotions without speaking.
Spanish Fans